We're fully booked up to Christmas this year. Now taking bookings for the New Year.
Go on...
Pamper your oven
We are well known for our professionalism, friendliness,
flexibility and attention to detail.
Contact Us
'The Domestic Oven Cleaner' was established in May 2011 and has grown year on year building up a client base of over 10,000 customers, many of whom are repeat customers. To meet demand, we now have 5 additional trusted and loyal colleagues who work alongside me. We cover a large area including, Herts, Beds, Bucks, Middlesex and Oxfordshire.

We are well known for our professionalism, friendliness, flexibility and attention to detail. We only use environmentally friendly cleaning materials which contain no harmful or toxic chemicals. Our products are not only safe and family-friendly but they are also very effective when it to comes to cleaning and removing the most stubborn baked on grime. You can rest assured that we will always provide you with only the highest quality

Please give us a call for a no obligation quote or to make a booking. As your local oven cleaning company we'll be happy to help. Alternatively, you can use the form on our 'Contact Us' page and we will call you as soon as possible.
Our Service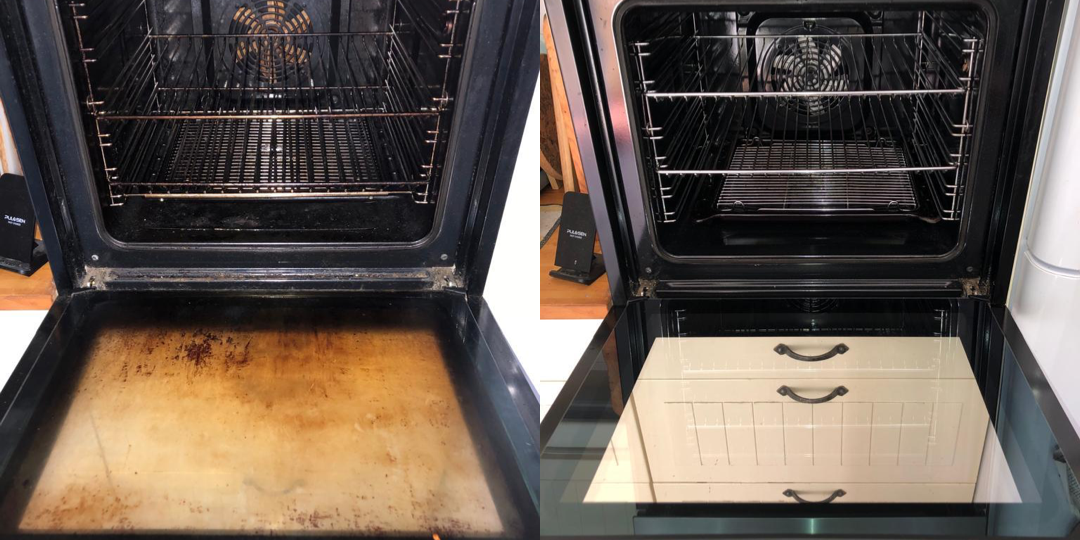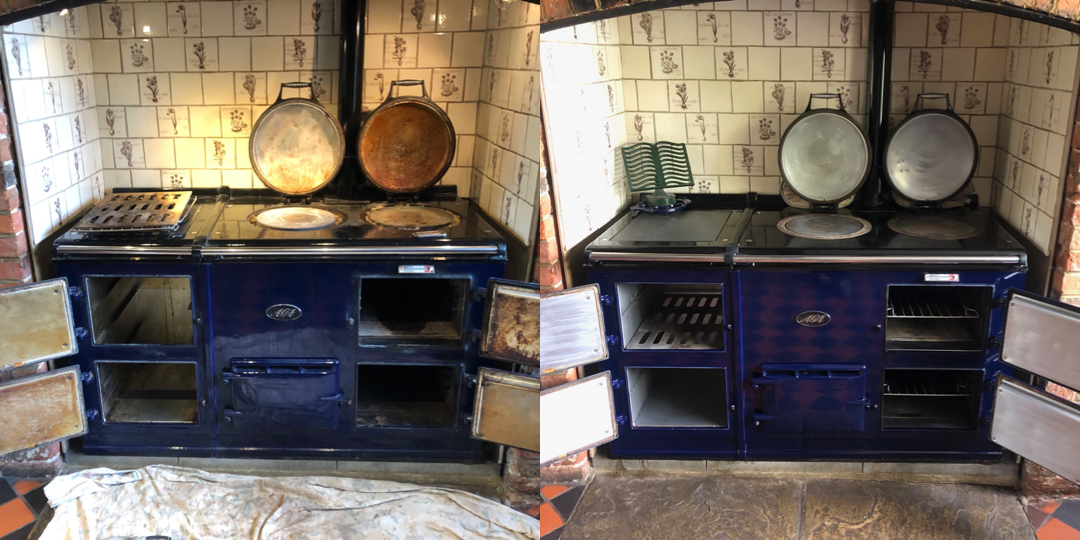 How We Do It
The day before your booked appointment the cleaning technician who will be visiting you will either call or text to check that everything is still ok for your appointment tomorrow.
After introducing ourselves and giving your appliance an initial inspection, we will use our protective covers to ensure that the surrounding areas are kept clean throughout our work.  
We will now disassemble all the removable parts from inside of your oven including racks, side runners, back plate, fan and main grill pan. Some of these are taken outside to be cleaned in our specialised dip tanks. All detergents used in our the service are eco-friendly, biodegradable and fume free.
It is now time to remove the appliance door/s (NOT SIDE HINGED DOORS). In most cases the doors will be taken apart and glass split so we can remove any streaks or dirt particles that have found their way in between the layers of glass.
At this stage we begin cleaning the interior of your oven, using a combination of highly effective solutions and buckets of elbow grease to remove any burnt on grease and carbon deposits.
Your appliance will now be starting to look and feel a lot cleaner. We can then reattach the door to your appliance, and clean the fascia including handles and control knobs.
At this point we return to our van and complete the clean on the parts previously left to soak. These are dried and polished before being returned to your appliance and refitted in the same order they were removed.
We will carry out a final polish, shine and buff until it is left perfectly pristine. As our detergents are 100% food safe, biodegradable and we don't use any toxic or nasty fume producing chemicals, your appliance will be ready for you to use immediately.
"We recognise that customers expect a truly superior clean and high level of service. We never call a job finished until our customer is completely happy with the result."